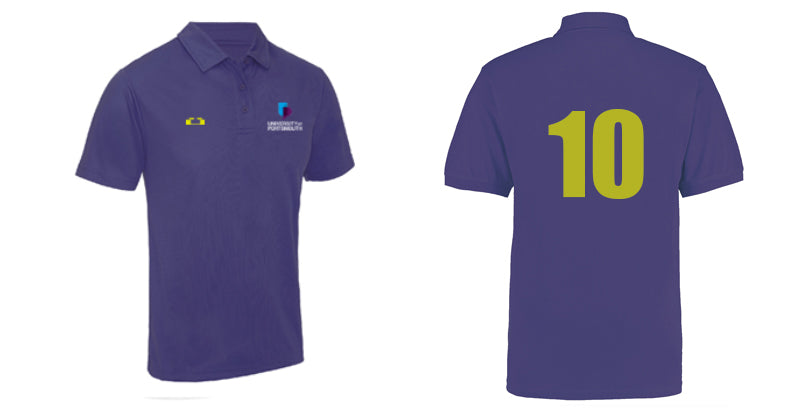 Portsmouth Uni Home Shirt
You can request a number, however if your number is already in use we will allocate the next available number. It's recommended to request a few, separating by a comma and we will offer you the first available one in the order entered.
E.g if you enter 9,23,15,36 We will aim to give you 9, then 23 and so on..
Set-in sleeve design
Self fabric taped back neck
Moisture wicking fabric
Fabric
100% Polyester 
Weight
140gsm
SizeXS
 35" 
S
 38" 
M
 40" 
L
 43" 
XL
 45" 
2XL
 48"